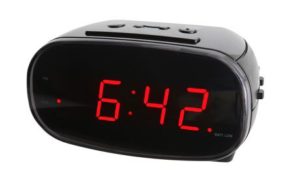 Seeking God
Did you ever wake up early in the morning, it's still dark out, and your mind won't shut down? Your thoughts just won't quit and there's no use trying to get back to sleep: you're awake.
That's the essence of the idea of seeking God. The Hebrew word actually means dark, just before dawn. It's that time of day when you may want to roll over and attempt a few more minutes of sleep but to no avail; you might as well get up. Seeking God comes from an intense desire to know Him better. You come to that place in a situation that you don't know what to do. Confusion. Unsure. Or maybe you're just sensing that magnetic draw of the Holy Spirit that is wooing you into those special moments with Him. For whatever reason, capture those moments with God. Make them purposeful because seeking God is serious. Those thoughts that wouldn't quit and kept you awake, make them work for you instead of against you. You really won't miss 15 extra minutes of sleep but you may miss God for the day; go to a quiet place and talk to Him.
The word 'seeker' is used often today, especially in contemporary churches. It seems to have taken on a negative quality, seeming to be immature in God. The truth is that we all should be seekers. A Christian should be a seeker with an intense desire to know Him and His will. It's a passionate, determined, and weighty matter to seek God but it has rewards.
… you will seek the Lord your God and you will find him, if you search after him with all your heart and with all your soul. (Deuteronomy 4:29 ESV)

… for the Lord searches all hearts and understands every plan and thought. If you seek him, he will be found by you … (1 Chronicles 28:9b ESV)
For everyone who asks receives, and the one who seeks finds, and to the one who knocks it will be opened. (Matthew 7:8 ESV)
… for whoever would draw near to God must believe that he exists and that he rewards those who seek him. (Hebrews 11:6b ESV)
Do you see the common thread in those verses? They are promises. When we are willing to give up our most valued commodity, time, and seek Him, we are promised by the Creator of the Universe to find Him and His will. I don't know about you but that's an offer I can't refuse. Those thoughts that just won't quit and wake me up before dawn, I can make them work for me: I am a seeker. I challenge you this week not to roll over early in the morning but to get up. Rise to spend quality time with God; you won't be disappointed.

Glory in his holy name; let the hearts of those who seek the Lord rejoice! Seek the Lord and his strength; seek his presence continually! (1 Chronicles 16:10, 11 ESV)