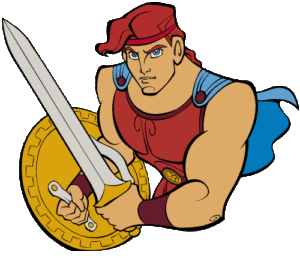 … and what is the immeasurable greatness of his power toward us who believe, according to the working of his great might … Ephesians 1:19 ESV
Last week we studied the word 'immeasurable' and dug out the truth that God has excessive power, super-sized, for us to be victorious in life. We're not talking about natural battles but spiritual ones, the battles in our hearts and minds.
The next word that Paul used in this verse is greatness. We can easily glide right over that word without thinking twice but let's dig out the jewel. The Greek word used here is megathos. This word infers excelling power, found only in God, and freely given to believers. This mega-power was used by Peter and John to prove that Jesus' resurrection power was now at work in them and consequently the new believers cried out in worship and prayer (Acts 4:23-33). The unity of the believers had a supernatural effect:
And with great power the apostles were giving their testimony to the resurrection of the Lord Jesus, and great grace was upon them all. Acts 4:33 ESV
Mega-power and mega-grace, given to believers who gave testimony of Jesus. Wow. What kind of mega-power are they talking about? Dunamis: the mega-power of God. This Greek word describes the capability of God to impart dynamic (from dunamis) strength or might to those who believe; it's dynamite-power directed toward us, in us, and for us who believe Him. It's resurrection power in you.
The Spirit of God, who raised Jesus from the dead, lives in you. And just as God raised Christ Jesus from the dead, he will give life to your mortal bodies by this same Spirit living within you. Romans 8:11 NLT

This dunamis, power of God, is possible through Christ, given to us to achieve victory over any power of Satan (Eph. 6:12). The Spirit is ready to impart into your inner man the strength needed to withstand the devil's tactics: it's possible. We can extinguish any flaming dart (Eph. 6:16) Satan can shoot at us because we have within us a type of Hercules-power. This Greek/Roman mythical god was famous for his strength and heroic adventures. Paul may have had that image in mind when he wrote of the immeasurable greatness of His power to us who believe. Dunamis is miraculous, wonder-working power (Luke 4:14, 1 Cor. 2:4, 12:10, to name a few) available to believers. It's active, forceful, and energetic. Dunamis will produce change and progression toward a goal because it's God's indwelling power to defeat the enemy. We have a Herculean power available to us to withstand depression, hopelessness, fear, anger, or demons because His resurrection power (more on that next week) is directed toward us.
Walk in revelation this week of His greatness available for you to be triumphant: be strong in the Lord (Eph. 6:10).