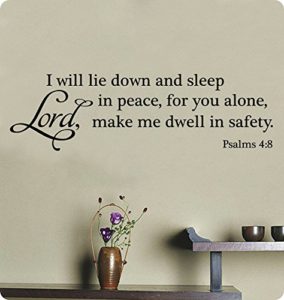 Psalm 4
While spending some time in Arizona this year I decided to read and meditate on a Psalm every day; I paused at Psalm 4 and pondered those words. God brought reassurance regarding the election (2012). I, as many of you but not all, was disappointed and discouraged in the results; my candidate didn't win. Ps. 4 helped to bring me back to my center as I read and considered David's words; He was crying out to God concerning His people. He called God 'my righteousness' and I decided to follow his pattern. Reconfirming the fact that my right standing with God is because of Jesus and not anything I've done brought me hope for the future.
That was my first step out of discouragement and into thankfulness for the bigger picture. The king was questioning God regarding the people will being allowed to turn away from Him. I have to admit, I asked God the same thing. How long will He allow America to turn from Him and follow the ways of the world?
This year the first state legalized marijuana for recreational purposes, more states legalizing same-sex marriage, the continuation of abortion-on-demand; need I go on?
Verse three continues:
You can be sure of this:
The LORD set apart the godly for Himself.
The LORD will answer when I call to Him.
That brought me such comfort! God has a fellowship of believers that are distinctly His and He calls us The Church. We're from different nations, different cultures, different colored-skin, different languages, and different denominations but one thing connects us; we're distinct from the world and we're His righteous ones. God's people are united with Him (Eph. 1:22, 5:25) and no one else on this earth has received that privilege; that's another reason to be thankful in the midst of disappointment.
Ps. 4 continues to exhort us to, yes, be angry at sin. Be angry that abortion continues and we see Christian morals and values deteriorating in America before our eyes. However, this Psalm also cautions us that amidst that anger at sin we don't enter into judgment on people, that defeats our message. Jesus tells us to hate the sin but love the sinner, difficult, yes, especially on hot topics.
We may not agree with all that our new President stands for but we cannot speak evil of him/her; we trust the LORD and pray.
God promises to shine the light of His presence on the Church, His chosen ones, and we can rise up with joy in our hearts (vs. 7) and rest easy because God is still on the throne. The Church is unique in that respect; we know that it's the LORD Who causes us to dwell in safety (vs. 8): not the government. Read over Psalm 4 tonight with some of these perspectives and sleep well.