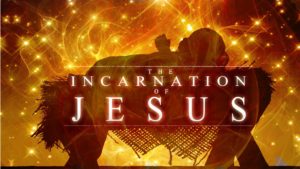 And the angel said to them, "Fear not, for behold, I bring you good news of great joy that will be for all the people." Luke 2:10 ESV
A glistening angel appeared at night to some low-class shepherds and gave them a message from God that was good news to bring them joy. What news could these Jewish shepherds receive that could possibly make a difference in their life? Here it is; they were chosen to witness the sign: Messiah had arrived.
After thousands of years, generations of patriarchs (Abraham, Isaac, and Jacob), and hundreds of years of prophets' messages, the kairos moment had arrived. The Plan of Redemption that God instituted before time was manifested on the earth. How? A baby born to a virgin in Bethlehem.
Notice the angel used the word behold; that means to listen up or pay attention to this message because it's important! I should say so.
This good news, the gospel, is vital to all people because it offers great joy. Not simply joy: great joy. That's mega-joy, super-sized joy, and it's available to all people. All people? Even Herod? The Pharisees? The tax collectors and prostitutes? All people. Will all people receive it? No.
But to all who did receive him, who believed in his name, he gave the right to become children of God.
John 1:12 ESV
This joy of the incarnation, God becoming man, brings jubilant ringing and singing pleasure to the heart. Those who receive Him will experience excitement, merriment, and a sense of triumph. Joy isn't about being happy; joy is deep in your spirit bringing hope in a hopeless situation, confidence when doubt creeps in, and it's your source of well-being or wholeness.
This sign, the baby in a manger, was to remind the people that God hadn't forgotten His promise of a Rescuer, Savior, and Deliverer and prophecy was fulfilled. The Plan before time was continuing: 🎵God and sinners reconciled.🎵
"Glory to God in the highest, and on earth peace among those with whom he is pleased!" Luke 2:14 ESV
The armies of heaven gathered to declare to these shepherds that God was connecting heaven and earth: shalom had arrived. The brokenness of mankind was to be made whole again, the meaning of shalom, by this baby found in a manger and it was God's sign of a good plan.
"… with whom He is pleased." Is He pleased with everyone?
And without faith it is impossible to please him, for whoever would draw near to God must believe that he exists and that he rewards those who seek him. Hebrews 11:6 ESV
The Greek word for 'pleased' means God is good, really good, and He pleased with those who have faith in Him. His favor and satisfaction is shown to us in so many ways. Think about it … it'll cause you to sing …
🎵 Joy to the world, the Lord is come. Let earth receive her King. 🎵