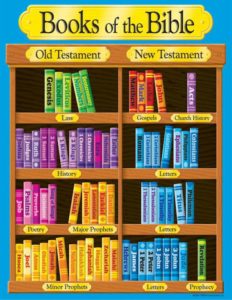 Finding Jesus Series
Have you ever read the Bible and walked away knowing you didn't understand it? Reading, with understanding, is critical to knowing God since He reveals Himself in scripture. When we care for our soul, scripture is a vital component; it speaks life into our heart and helps us in decision making. Reading scripture is not just a task to perform or a box to check off for our day but it will aid us in filling that God-shaped hole in our soul. Getting to know God through His Word and prayer is essential.
The law of the Lord is perfect, reviving the soul; the testimony of the Lord is sure, making wise the simple.
Psalm 19:7 ESV
I want to give you a birds-eye view of each book of the Bible for the next few weeks. I may take one or several books at a time but my goal is to aid you in seeing Jesus in each book. I'll use the word Messiah, Christ is the Messiah, as we pursue Him each week. Let's begin.
In the book of Genesis we find lots of beginnings. The beginning of creation, mankind, sin, nations, faith, and even the gospel of Jesus Christ.
And I will put enmity between you and the woman, and between your offspring and hers; he will crush your head, and you will strike his heel." Genesis 3:15 NIV
That passage, although difficult to break down, is the first time we see the gospel in scripture. Let me give it to you in a nutshell. After sin entered the world through Satan, God made him a promise. There is One coming Who will defeat him. That Offspring or Seed of a woman is Jesus Christ. God is coming in the flesh, at the precise time, to crush and strip Satan of authority. He will try to stop God's plan but to no avail. That's good news.
Another aspect of Genesis to watch for are His names. I counted 17 different names of God in Genesis alone; I'll list you some of them. These names are important because they reveal His nature, His character, and His ways so you can get to know Him.
Chapter and name:
Ch. 1- Elohim, Creator God
Ch. 2- Yahweh (LORD), covenant-keeper
Ch. 14- El Elyon, God Most High
Ch. 15- Adonah, Lord
Ch. 16- Lahai Roi, Living One Who sees me
Ch. 17- El Shaddai, All-sufficient Lord
Ch. 21- El Olam, Everlasting God
Ch. 22- Yahweh Yireh, God, my Provider
Ch. 31- Pachad, Fear of Isaac
Ch. 49- Abbir Yacov, Mighty One of Israel (Jacob),
Ro'eh, Shepherd, and Eben, Rock of Israel
I challenge you this week to read through Genesis with a spiritual eye watching for Christ. God had a Plan of Redemption in play and we see it in one chosen family: Abraham. This Jewish family will carry the bloodline of Messiah into the time of Jesus' birth and the family of a virgin named Mary.