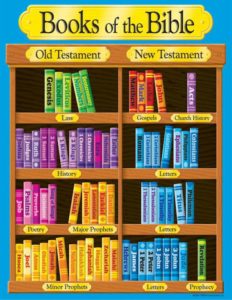 Finding Jesus in Proverbs
How often have we come to that place in life where we don't know what to do? If you're like me, regularly. I ask myself, "what should I do?" and then realize I'm asking the wrong person. My question is transformed to, "Lord, what should I do?" I know I need wisdom, I need understanding, I need knowledge but how do I get it? If you're there right now, the book of Proverbs is for you. If you're not there at this moment, read it anyway; you'll undoubtedly be there soon.
If you want an instructional manual for the good life, this is it, but you have to follow the steps.
Step One:
The fear of the Lord is the beginning of knowledge; fools despise wisdom and instruction. Proverbs 1:7 ESV
The fear of the Lord is NOT being scared of Him or His punishment; it's all about honoring Him. It's acknowledging His Lordship over your life and your submission to Him. Only a fool, as the king tells us, would not revere Him.
Step Two:
Fear of the LORD is the foundation of wisdom. Knowledge of the Holy One results in good judgment.
Proverbs 9:10 NLT
Knowing God, through Jesus Christ, is the one and only way to living God's kind of life. It's a life of peace and joy not necessarily material wealth: that's the higher life and where we find Jesus in the book of Proverbs: knowing God. Don't simply know about Him; get to know Him personally. Spend time with Him and build your relationship together.
King Solomon was concerned about the family. He wrote directly to fathers, mothers, and sons to help them in life. If we follow his advice, his wisdom, we'll make the right decisions at the right time: that's true wisdom. If you're like me, though, reading through this book gets boring after a few chapters so I've decided to read one chapter at a time. I may read one-a-day, as a vitamin, or I may linger in one chapter for a few days. That's OK. I'm looking for help in my life and now I know where to go.
If you know about Solomon's life then you know that as he got older he didn't follow his own advice. He started out as a God-seeker, following in the steps of his father, King David. However, unlike David, after sliding into sin his repentance isn't recorded. He lost the higher life that he experienced for decades for a life of sin. A sad ending.
Join me today in taking King Solomon's advice in each chapter of the book of Proverbs. Let's grow together in honoring God, getting to know Him personally, and following His guidance. Let's experience the higher life together.
He stores up sound wisdom for the upright; he is a shield to those who walk in integrity, guarding the paths of justice and watching over the way of his saints. Proverbs 2:7-8 ESV