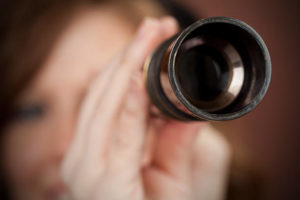 "My grace is sufficient for you, for my power is made perfect in weakness." Therefore I will boast all the more gladly of my weaknesses, so that the power of Christ may rest upon me. For the sake of Christ, then, I am content with weaknesses, insults, hardships, persecutions, and calamities. For when I am weak, then I am strong. 2 Corinthians 12:9-10 ESV
Paul was in a bad place, whether physical or emotional, no one knows for sure but what we do know is that Jesus spoke to Him. Only one other time is recorded when Christ spoke audibly to Paul and that was when He questioned Paul, "Why are you persecuting Me?" Now, Paul has been praying in faith and yet he remains in the place of pleading with God: take this away.
Life can be hard, that's a fact, however, Jesus declared to Paul and to us that His grace was enough for anything Satan is allowed to throw our way (vs. 7). In fact, He told Paul that His dunamis, His miracle-working power, which is forceful and brings change, would be extended through His grace. Really? Grace? Was Paul like us, wanting a dramatic end to whatever causes our weaknesses; did he also want to see mountains moved, supernatural manifestations, and evidence in his life of the power of God?
The Greek word chosen for weaknesses can mean physical illness but also frailty, being without strength, deprived of joy, or unable to accomplish what you want to do. Since grace is God's joy and delight in us that's expressed through His favor, Paul realized through Jesus' words that he was not experiencing the joy of grace. Why?
Jesus needed to alert Paul and us that grace, His power, is completed or perfected in our weaknesses. When Christ spoke that word Paul's whole attitude changed. He was now able to declare truth: when I'm weak … living in difficult circumstances, then I'm empowered and strong (dunamis).
God's wonder-working power reaches its goal, telos, in our weaknesses. The aim of weakness is to empower us with His strength to bring us back into wholeness. When we come to that realization, as Paul did, His grace will satisfy us.
Do you want power taking up residence in your life? Then boast, hold your head up high, in whatever your life looks like today and be content that His provision of grace is adequate to meet your needs. Jesus is enough. You'll not see those prayers answered immediately but you'll experience His grace and power unlike any other time in your life.
Dear friends, don't be surprised at the fiery trials you are going through, as if something strange were happening to you. Instead, be very glad—for these trials make you partners with Christ in his suffering, so that you will have the wonderful joy of seeing his glory when it is revealed to all the world. 1 Peter 4:12-13 NLT