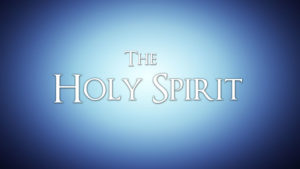 It isn't a surprise to God when His Church, for two thousand years, has fallen into disorder but He did warn and encourage us that He would keep us strong along the way.
… so that you are not lacking in any gift as you wait for the revealing of our Lord Jesus Christ who will sustain you to the end, guiltless in the day of our Lord Jesus Christ. 1 Cor. 1:7-8
Paul was convinced by the Holy Spirit that His gifts would be the glue that holds the Church together, consequently, He didn't want any of the charismata, the spiritual gifts, to be neglected. The Greek indicates that not even one gift be excluded; we need them all. Even though the Corinthian Church had made mistakes, probably operating in the flesh more than the Spirit, Paul continued to teach us how important the gifts remain.
He loves analogies and the human body is his pinnacle teaching. Our body has many parts: neck, torso, arms, legs, or inner organs; Paul declared the essential nature of each part is unity. We are one. Paul knew that people would have wrong perspectives, be offended or hurt, and even boastful but he encouraged the parts or members to work in synergy: the whole is greater than the individual parts.
When people work together in a combined effort the impact is tremendous but when there are divisions it's like tearing a cloth into pieces; the full impact is lost. Paul pleads with us:

… that all of you agree and there be no divisions among you, but that you be united in the same mind, and the same judgment. 1 Cor. 1:10b
The variety of the spiritual gifts were given to uphold unity, to have similar perspectives and ways of thinking (same mind) and be in agreement with our opinions (same judgments) but all must be based on scripture; that's how God arranged it.
But God arranged the members in the body, each of them, as He chose. 1 Cor. 12:18
Paul began this teaching in 1 Cor. 12 by stating that He didn't want any of us to be unaware or misunderstand the spiritual gifts and nowhere does he leave any out: they're ALL vital to the body. The eye simply cannot say to another part, "I don't need you." We are to be united which means we fit together like a knitted garment or net, with a perfect fit and no unraveling.
Is everyone going to be an apostle, a prophet, or a teacher? No. Will all work miracles, or possess gifts of healings? No. Will everyone speak in tongues or interpret? No (1 Cor. 12:27-30). But we should not invalidate or think we don't need all of the gifts. They are chosen by God, empowered by the Spirit, and valuable to the Body. As we wait for the Second Coming let's not come up short in any gift but recognize our need and allow the Holy Spirit to fill it.