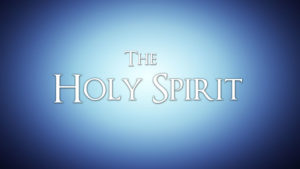 Oh, how great are God's riches and wisdom and knowledge! How impossible it is for us to understand his decisions and his ways! Romans 11:33 NLT
Spending time contemplating the Spirit of God is time well-spent, therefore, we're going to spend a few weeks looking at the grace-gifts of the Spirit as Paul taught them. He was overwhelmed with the depth of God's character and went on to write:
For who can know the Lord's thoughts? Who knows enough to give him advice? And who has given him so much that he needs to pay it back? Romans 11:34-35 NLT
God is the gift-giver, we're totally dependent on Him, and every good thing about us springs from the Holy Spirit operating through us. I think Paul is setting us up as he prepares to explain why the gifts of the Spirit are vital to the Body of Christ.
For from him and through him and to him are all things. Romans 11:36a ESV
So this subject is all about Him, not about us. It's about the abundance of spiritual riches we have in Him, in fact, our word plethora comes from the Greek word for riches. The Spirit desires to communicate with us, to impart a plethora of gifts to an individual but also, and more importantly, to the entire Body of Christ: the community of faith. Synergy, the whole is stronger than the individual parts, is how the Church was designed to operate.
Paul completed his thoughts on the mystery of divine election in Romans 11 in order for us to admit our inadequacy to comprehend His ways and accept His gifts without question. He is good and everything He gives is good, whether we understand it or not. That's how Paul approaches his sampling of the gifts of the Spirit in Romans 12.
Paul desires that we present ourselves to God (Rom. 12:1-2) without preconceived opinions of the Holy Spirit and His grace-gifts. We're reminded that our personal perspectives, he uses the word think three times, may have become skewed by the world. We shouldn't think that way. Phroneo is the word Paul chose for think in these verses; it means, in essence, how we size things up. What we think about the gifts of the Spirit should not be based on our personal opinion but on what God's Word actually says.
God is teaching us through Paul's words (verse 3-4) not to allow opinions about ourselves or others to dictate our thinking. We are not to act high-minded, lacking in humility and a true sense of reality but always remembering that God is the gift-giver; it has nothing to do with you.
So let's enter into this teaching with that sense of humility that we don't understand the ways of the Spirit but stay in balance acknowledging that He operates in us and for us in spite of ourselves. To Him be glory forever.