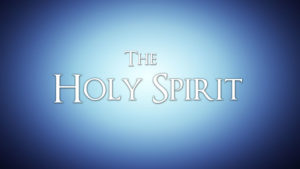 Now concerning spiritual gifts, brothers, I do not want you to be uninformed. 1 Corinthians 12:1 ESV
After spending a lot of time teaching on grace the natural flow is to spiritual gifts, spiritual things, or the realm of the spirit, more accurately. So let's get informed and not misunderstand these gifts. The grace-gifts, charismata, come out of God's desire to fellowship and communicate with His people. What's most important in a relationship? Answer: Communication, that's how God designed us.
The Holy Spirit is our Director of Communications and He lives in you, therefore, you can expect Him to speak into your heart: it's called prophecy. His desire is to impart His will, His thoughts, or direction and He has chosen to use the Body of Christ to relay that information. It's sometimes misdirected, inaccurate, or simply 'in the flesh' (a Cor. 14:52) but He continues to work with us fine-tuning this gift.
Dr. Wayne Grudem wrote this about prophecy, "it's telling something that God has spontaneously brought to mind." It's not foretelling or predicting the future; that's for prophets. Not everyone who prophesies is a prophet but all believers can and should desire to prophesy.
Pursue love, and earnestly desire the spiritual gifts, especially that you may prophesy. 1 Corinthians 14:1 ESV
Why? Because God wants to communicate with His Body and He uses supernatural methods to do so. Does it stretch your faith? You'd better believe it but the Spirit of God is supernatural and wants us to operate in the realm of the Spirit: the upper story.
Paul said 'especially' that you may prophesy for a reason.

… the one who prophesies speaks to people for their upbuilding and encouragement and consolation.
1 Corinthians 14:3 ESV
Building people up is vital to our relationships; it's as if you're constructing a home, one block onto another. Our church relationships should be like that; we edify and equip one another helping them to stand as a strong edifice.
Encouragement is a call by the Spirit to stand close beside someone giving motivation and inspiration to keep going. Consolation is more intimate, speaking closely with someone with tender words. Those three aspects of prophecy are essential; remember, we're not talking about foretelling but forthtelling. When the Spirit speaks to your heart and you formulate those words for another person you're prophesying. It's not magical, scary, or irreverent but it's supernatural when God communicates with you.
Having gifts that differ according to the grace given to us, let us use them: if prophecy, in proportion to our faith; Romans 12:6 ESV
The word proportion is the same as our word analogy. We believe and trust God, that's faith, to move us from His thoughts into our words. We're re-creating in words or phrases what we hear from the Spirit and it will always build up, encourage, or console. That's how the Holy Spirit works in us and He expects us to use these gifts.